Dolor tam acerbus preferendus est nulli
(Nobody should have to suffer like this)
Patricia was diagnosed as probably having the Striato Nigral Degeneration (SND) form of Multiple System Atrophy. Autopsy after her death confirmed this diagnosis.
Many people, when they discover they have a severe terminal illness, have difficulty coming to terms with it, and that is quite understandable. Sometime circa 1998 Patricia wrote a letter saying how she felt about "her shaking palsy' as she described it then. It is quite a beautiful letter and has touched everyone that has read it. She gave her permission to put it on this web page and you can read it here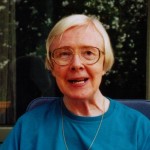 Patricia circa 1999/2000
Patricia was born in Bright, Victoria, Australia in 1938, the eldest of five children. She attended Bright Higher Elementary School and Mac.Robertson Girls' High School in Melbourne. She then went to Melbourne University where she obtained a BA (Honours) degree in History. She taught at Benalla High and then at Mac.Robertson Girls' High School.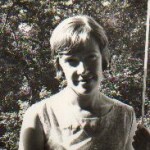 Patricia in Singapore 1965
She taught for three years and then joined the Defence Department, Defence Signals Division where she worked for many years as a Research Officer, translator and report writer. She took a break for 12 years while she had three boys and brought them up.
Pick the beauty

She had to leave the Defence Signals Division when it relocated to Canberra and took a job as a lexicographer with a company that was designing and building a computerised Indonesian to English translator. Her job was to help build the computerised dictionary.Patricia became aware of symptoms of what she termed the "Shaking Palsy" during 1993 with changes to her handwriting.
Click here (http://www NULL.surfcoastwombat NULL.com/patricia/first-signs/)to go to the next page.